Hello MVS reader, I notice you're running an ad blocker. Because I make a living running MVS, and it runs on ads, please consider donating or visiting my sponsors: iPD, eEuroparts.
Thank you -- Matt.
January 1, 2005
Transmission and Oil Dipstick Location, Volvo 5-Cylinder
Transmission Dipstick Location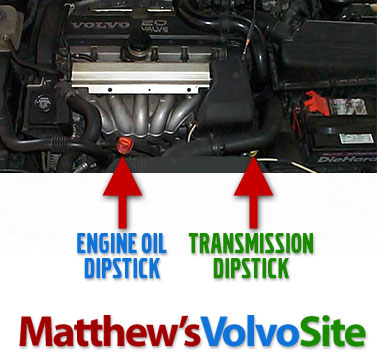 Related Posts
All About Volvo 850 S70 And V70 Transmission [no comments]...
1999+ Transmission Fluid Caveat [no comments]...