This is what my friend recently bought - a 1995 850 Wagon, Turbo, with 190k miles on the clock... with a "blown headgasket."
Here are some pictures from the fun - the beginning of the adventure.
The car itself - body is in fairly good shape.
We towed it back to his house and started dissecting the engine.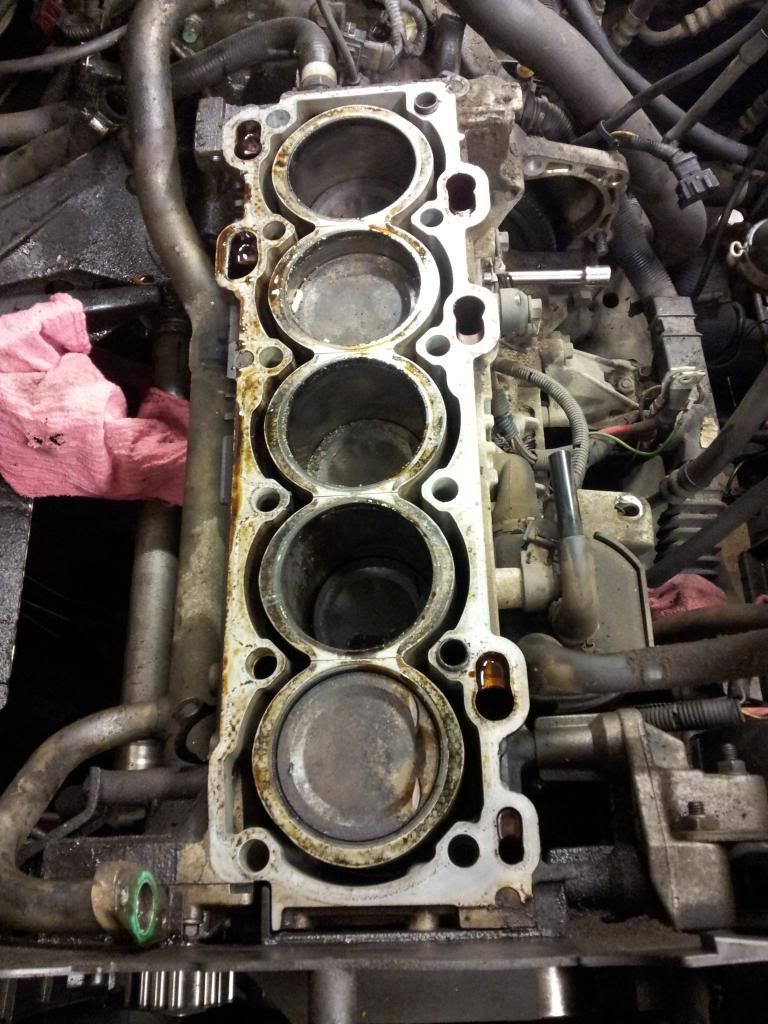 We then saw this.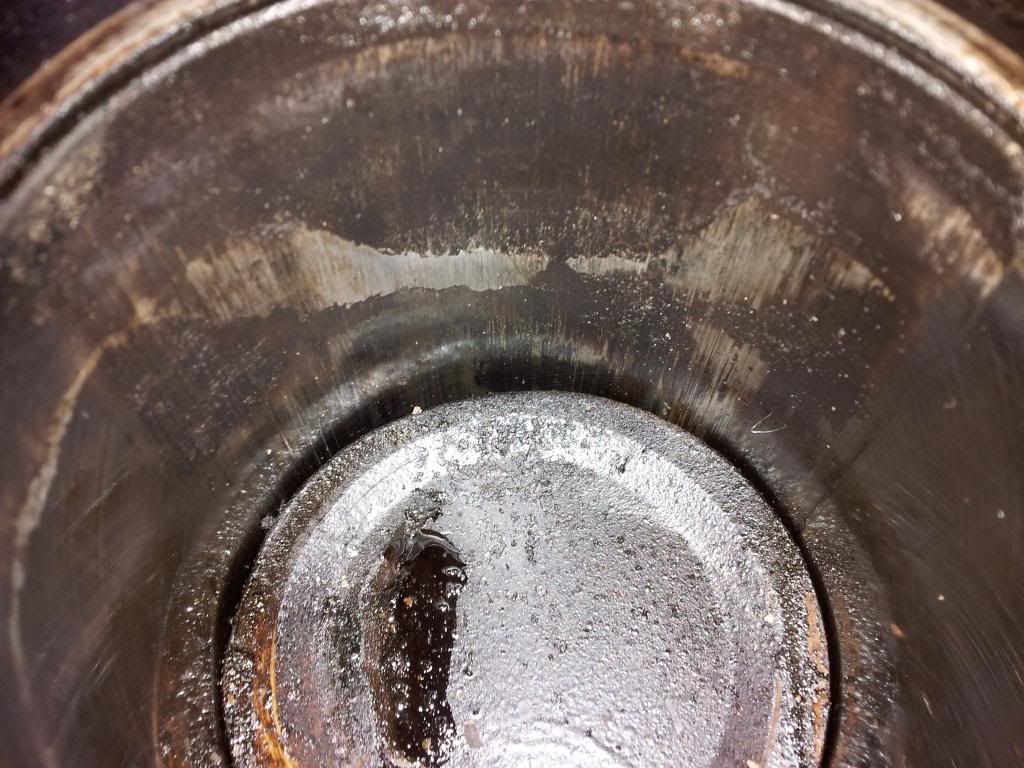 We took the rest of the engine out and the transmission too. The oil was leaking so badly, that it came down from the top of the head, past the spark plug, and into the cylinder, where it slowly ruined the piston and caused it to fail. It did have a blown head gasket, but it seems that wasn't the real problem.
The turbo also looked like it was the site of the BP oil spill, along with all of the intercooler pipes. Pretty gnarly.
Tomorrow morning we are going to look for a new engine at Pull A Part.
Just wanted to share the pictures!