2005 Volvo S40 2.4i
111,550 miles
I used Mobil 1 High Mileage + Marvel Mystery Oil during the last oil change at 108,777 mi.
For the longest time now I have been thinking that the oil drain plug on my 05 S40 has just been loose and leaking Oil. Then about a week ago i noticed that there was oil all over the place on the back side of my engine block and that the oil drain plug could not have been any tighter. I tried to find a specific point where i could tell the oil was coming from, but there was so much crud back there now that it was kind of hard to tell. I did take some pictures of where i think the oil might be coming from, posted below. Also, i noticed that after a week of my car just sitting my my garage, no oil leaked. It seems that only when i drive the oil leaks out the back.
One thing that I noticed right off was that there was oil around the screws on the top of the engine. The Left screw had more oil around it then the right one did.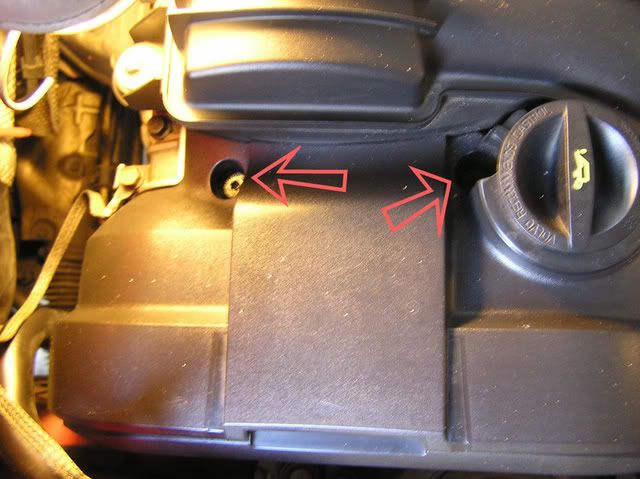 Then, right behind those there was a hose that looked like the end of it was swollen and leaking oil as well.
This is the hose in relation to the screw: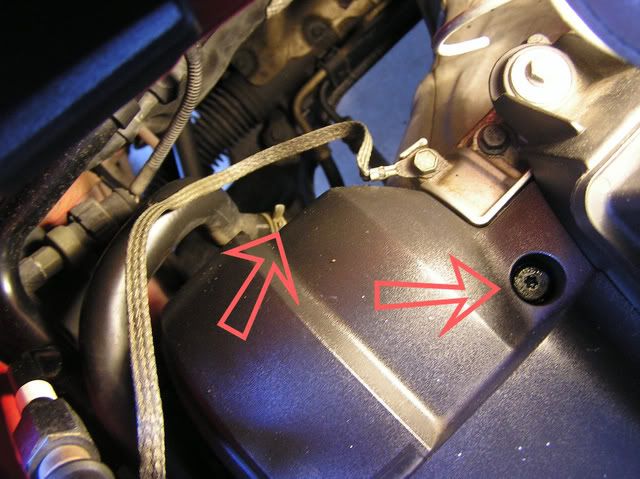 Close up from the top:
From the bottom here you can see that the end of the rubber hose looks kind of swollen and definitely wet. I'm not sure what that hose is, or even if the oil is just leaking from above onto that spot.
And the last spot where I think it might be leaking from are these two screws/nuts next to the headers in the back (these two bottom screws on the right side when looking at the engine from the bottom.) These pictures don't really show a lot, but it's kind of hard to take pictures down there: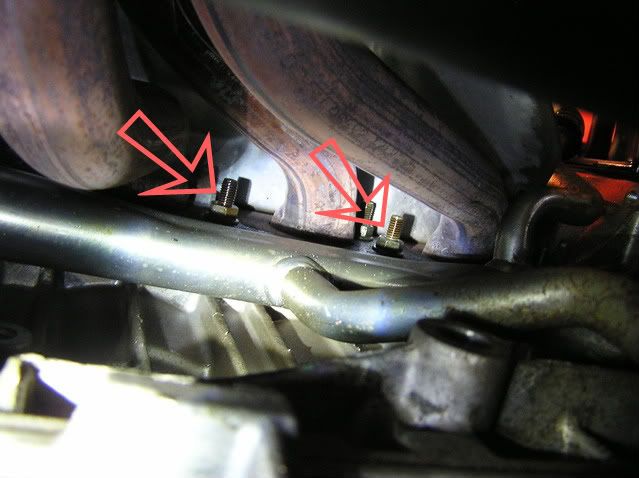 and close up:
I know a little bit about cars and engines. The most difficult think i have done to my car is to change the spark plugs at 100,000mi. so please try not to get too technical with me. I hope these pictures can help narrow down what might be the problem. I did read some of the other threads about similar problems to this, but they were all at least a couple of years older than mine and different models. These may be problems that I can fix myself. I sure hope they are. But if they aren't and you guys can help me narrow down the possibilities, I would at least like to know what the problems could be before i take my car to my mechanic (to prevent me from getting screwed over with unnecessary 'problems' getting 'fixed')
Any help is appreciated.
Thanks