I purchased a 2007 XC70 with a 2.5LT lasy May. The dealership claimed the PCV was replaced and cleaned. No smoke and the glove test has strong vacuum on the oil cap.
When I removed the air intake hose for cleaning I noticed the PTC only has 1 hose connected to it. It's the large hose coming straight from the PCV oil trapper box. Diagrams I've seen show another small elbow hose is supposed to be connected to the smaller port on the PTC. That small elbow hose appears to come from the large PCV setup.
I cannot find that small hose within the long PCV setup hose that includes the coolant pipe. Here is a photo of the large hose connect to the PTC. I replaced that zip tie with a SS hose clamp. As you can see the small port on top is naked. The port on the right side is for the purge solenoid hose I temporarily removed.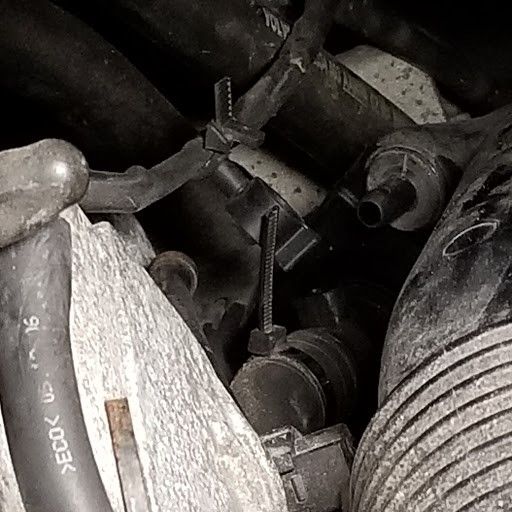 Do I need to buy another PCV setup hose that includes that small elbow hose?