Hi folks,
My XC70 AWD 2006 cannot start, but let me give you some background.
One month ago I noticed that the car was bogging down when I was accelerating on the highway, let's say, it was hesitating before getting up to the speed I wanted.
I thought it was time to replace the spark plugs which were 100K old, so last Saturday, I replaced the original Volvo sparks with the NGK 7092.
The old sparks were really worn, besides #3 #4 and #5 were soaked with oil... #2 and #5 were just worn.
I think the reason why #3 #4 and #5 were soaked with oil is because 6 months ago I realized the PCV hose was broken, I replaced it but there was plenty of oil next to the ignition coils location. I cleaned everything but I guess the oil might have gone down the threads of the sparks.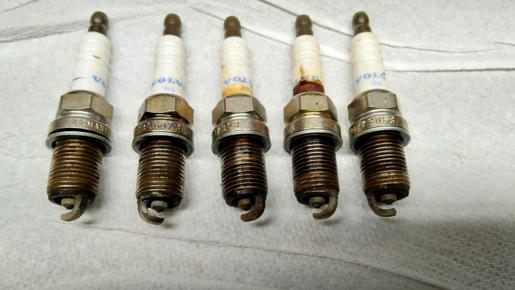 Anyhow, once the sparks have been replaced, the car started immediately and the engine sounded totally different, very smooth and clean.
Yesterday, after a few minutes I was driving the car (cold start, I am in Canada so well below freezing point right now) the engine almost stopped, as if not enough fuel was getting there, I pulled over, did not touch the throttle pedal, after a few seconds the engine rpm went up to normal again.
This morning, no start at all.
I was convinced something was wrong with the ignition coils, but the VIDA errors say something different.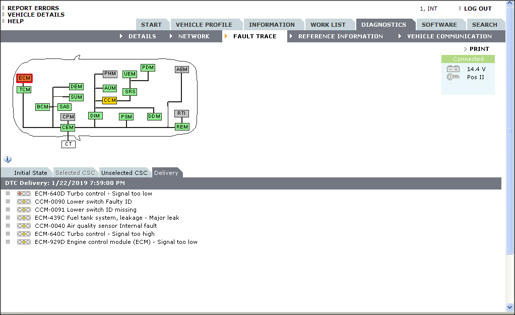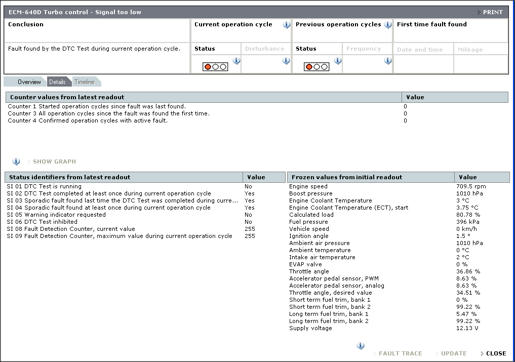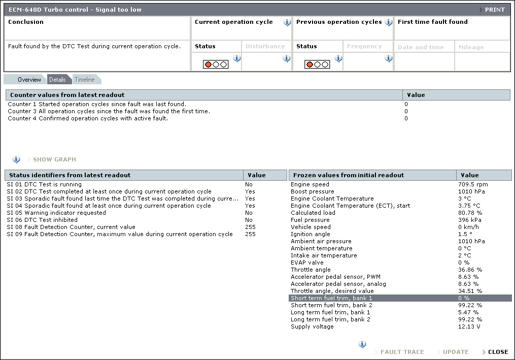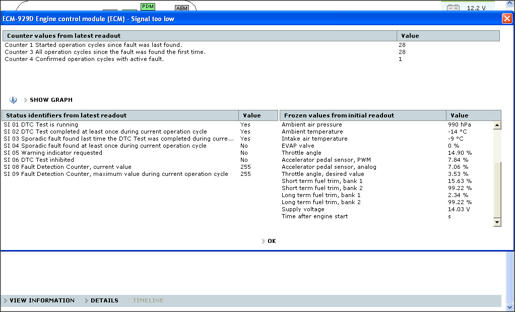 I was able to start the car again one more time while I was plugged in with VIDA, the engine stayed idle for about 10 minutes, then it stopped.
I understand the meaning of the codes, but I do not know where to start from.
Any chance this is related to the spark plugs or the ignition coils or anything I might involuntarily done during the replacement?
It is difficult for me to think of a pure coincidence.
Many thanks for your advice
Alex