Did you know?
🤔
Logged in users can get email notification of topic replies
Log in
or
register
(free).
Amazon Link
Buy your stuff using this and it helps MVS!
Posts: 78
Joined: Fri Aug 01, 2014 11:53 pm
Year and Model: XC70 2.5T-2006
Location: France
Has thanked: 10 times
Been thanked: 14 times
A friend asked me about advises to buy an old Volvo. After two week of research he came back to visit me with this beautiful 244 from 1979! so glad!
You do not have the required permissions to view the files attached to this post.
Volvo XC70 2.5 T AWD P2 BVA B5254T2 12/2005 Four-C EX : Volvo V70 P1 2.4l 20s 170ch B5244S 03/2000 - Volvo 245 GL Break 1979 B21 -Gpl - Volvo 240 GL Break 04/1992 B230F (Daily for 14 years)
---
Posts: 4
Joined: Tue Jun 18, 2019 6:48 am
Year and Model: VOLVO V70
Location: Stockholm
Has thanked: 0
Been thanked: 1 time
These users thanked the author sweda for the post:
---
MVS Moderator
Posts: 18944
Joined: Sun Feb 17, 2013 5:54 pm
Year and Model: 99T5 ,99S70,2005V70
Location: NYC, ALBANY NY
Has thanked: 222 times
Been thanked: 739 times
It's good to see the parking brakes work well on P2s
---
Posts: 200
Joined: Wed Dec 24, 2014 10:45 am
Year and Model: 97 854 T5
Location: Indianapolis, IN
Has thanked: 11 times
Been thanked: 22 times
We have 4
The wife's Turbo Momcar™ ('97 GLT with mods)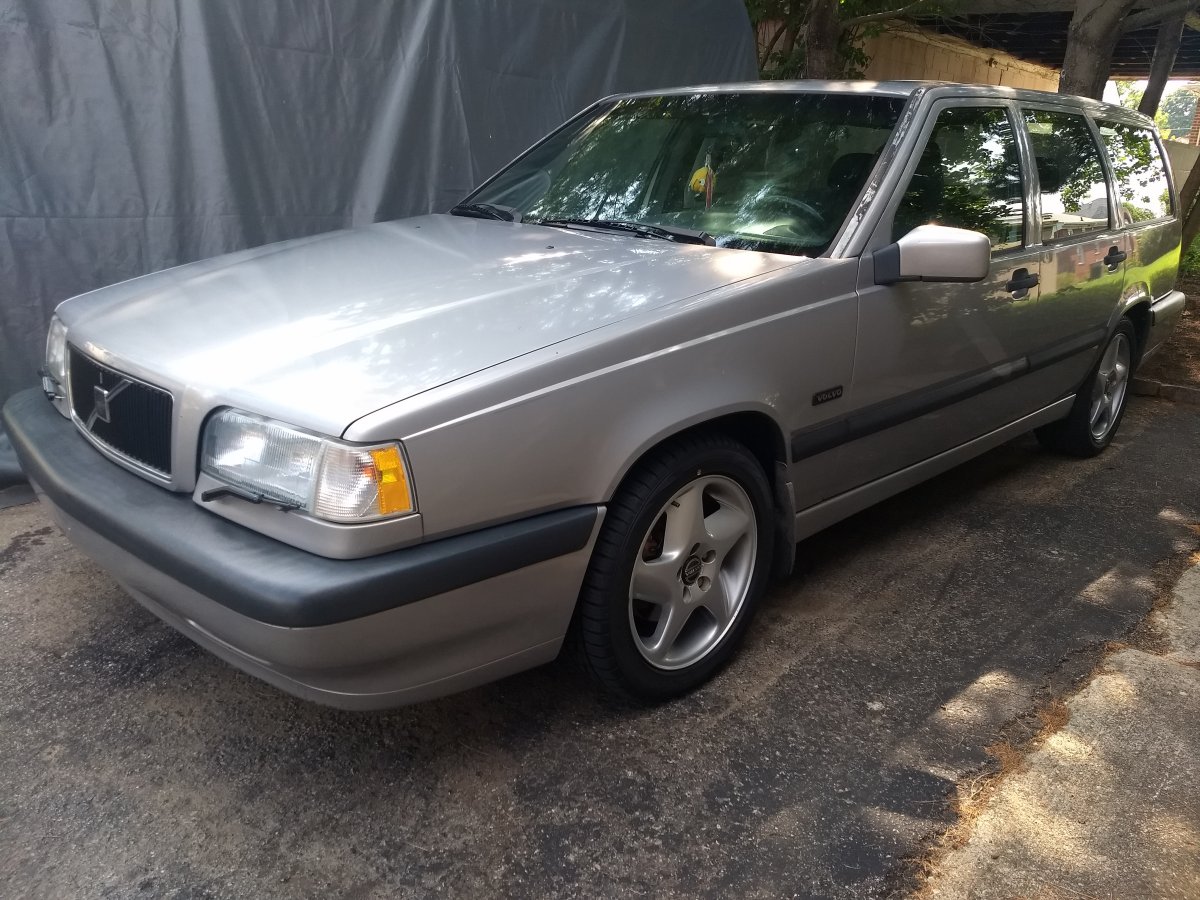 My '97 T5 w/ XC70 nose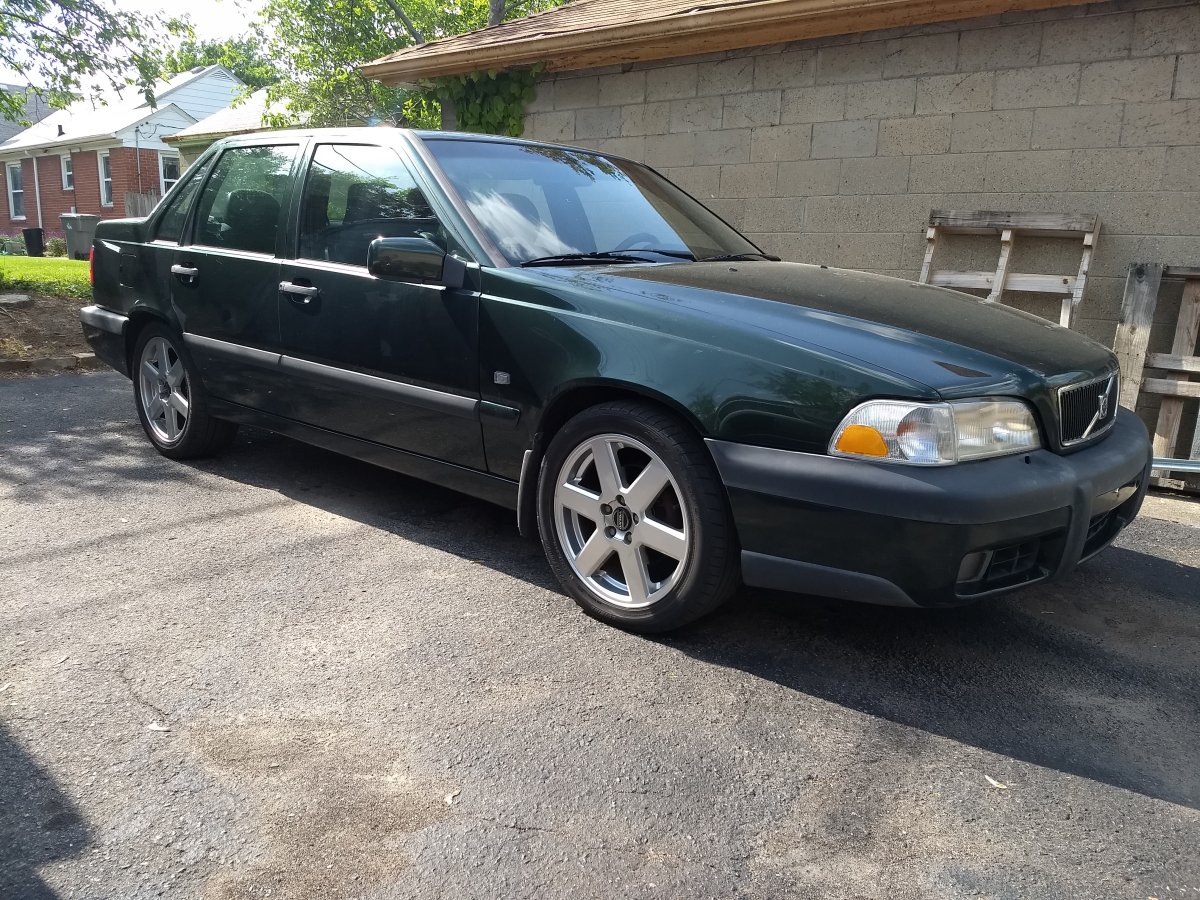 My 80 264 GLE (B21FT/MS)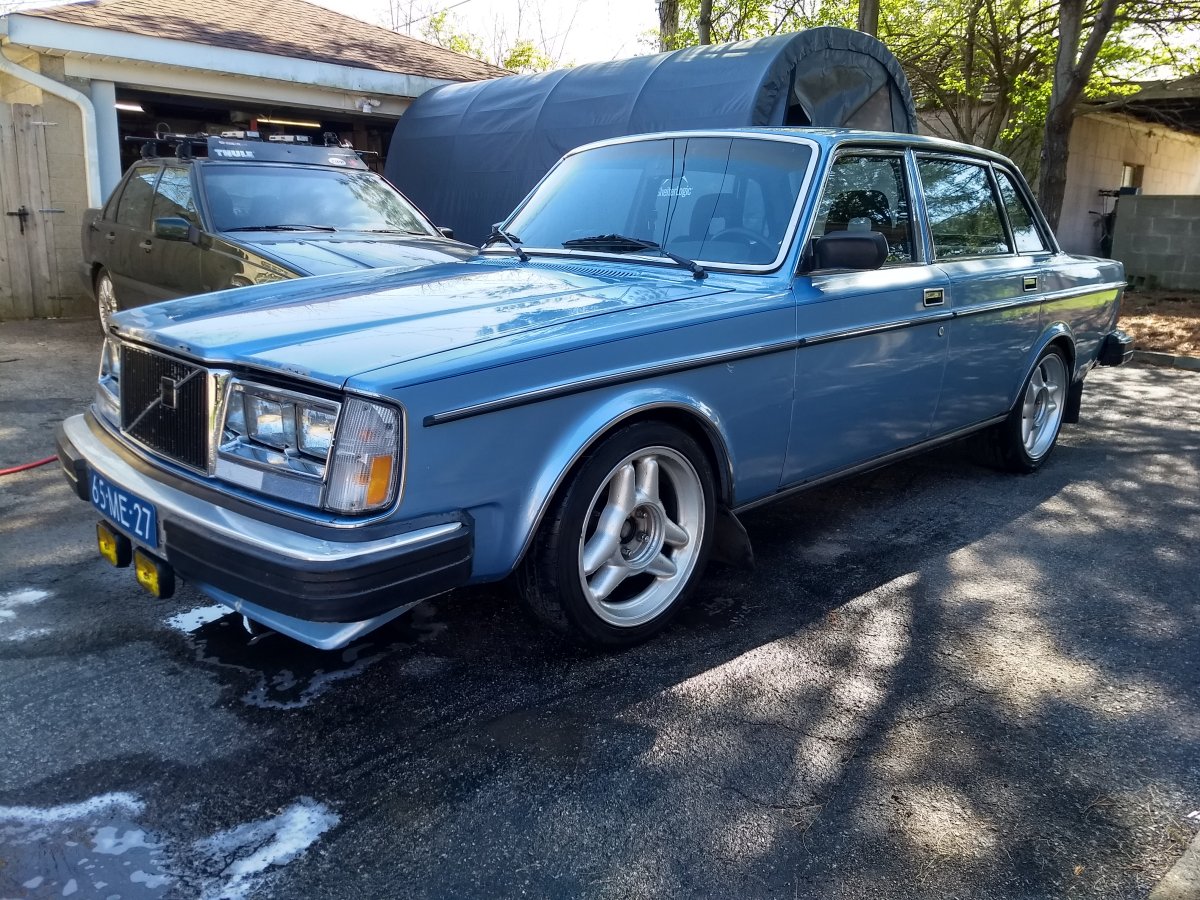 Which is getting replaced by the 78 264 GLE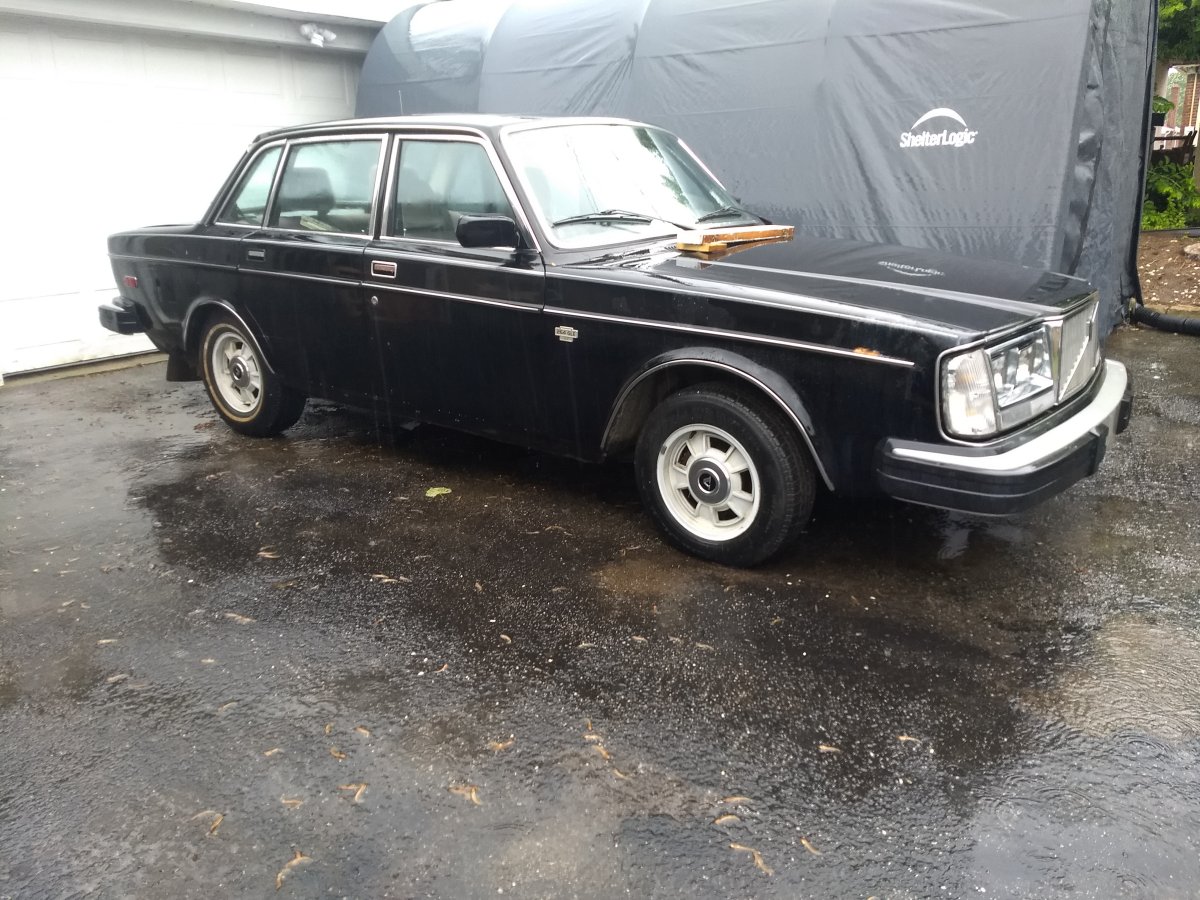 These users thanked the author Chuck W for the post (total 3):
---
Posts: 1163
Joined: Fri May 27, 2011 8:05 am
Year and Model: 96' 850
Location: CT
Has thanked: 49 times
Been thanked: 36 times
Nice cars, Chuck. I like the blue one a lot with those interesting wheels.
96' 850 sedan, base, auto, pewter/charcoal, 111k miles
99' S70, base, 5-speed manual, nautic blue/ tan, 213k miles
04' V70, auto, ash gold/ tan, 225k miles, daughters car
05' V70, 5-speed manual, loaded, mistral green/ tan, 146k miles
79' Ford Capri S, Euro Spec 2.8 V6, T9 5-speed manual
58' Porsche Diesel Junior
13' Honda Odyssey
---
Posts: 10
Joined: Fri Nov 08, 2019 11:22 am
Year and Model: 1995 960 Sedan
Location: North Texas
Has thanked: 13 times
Been thanked: 1 time
1995 960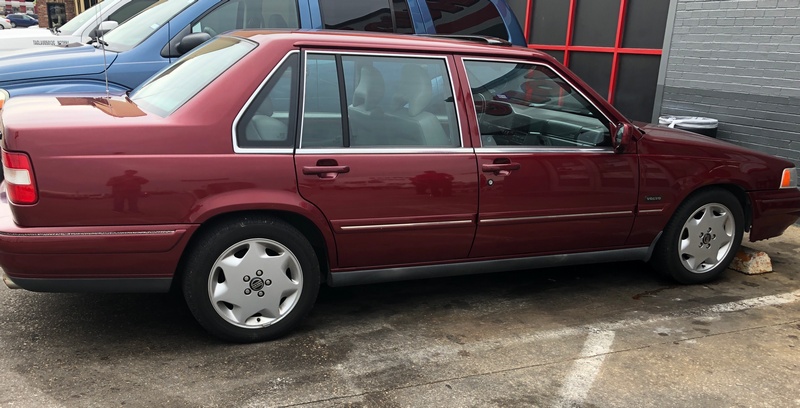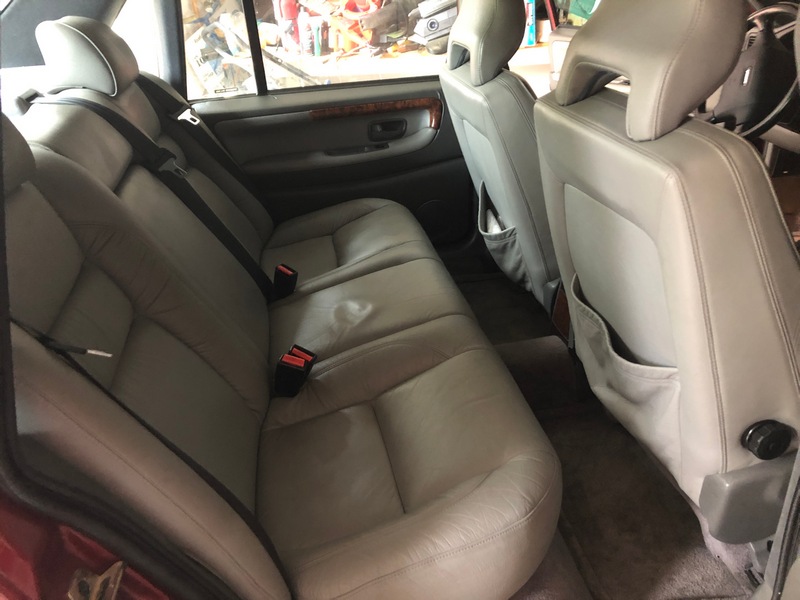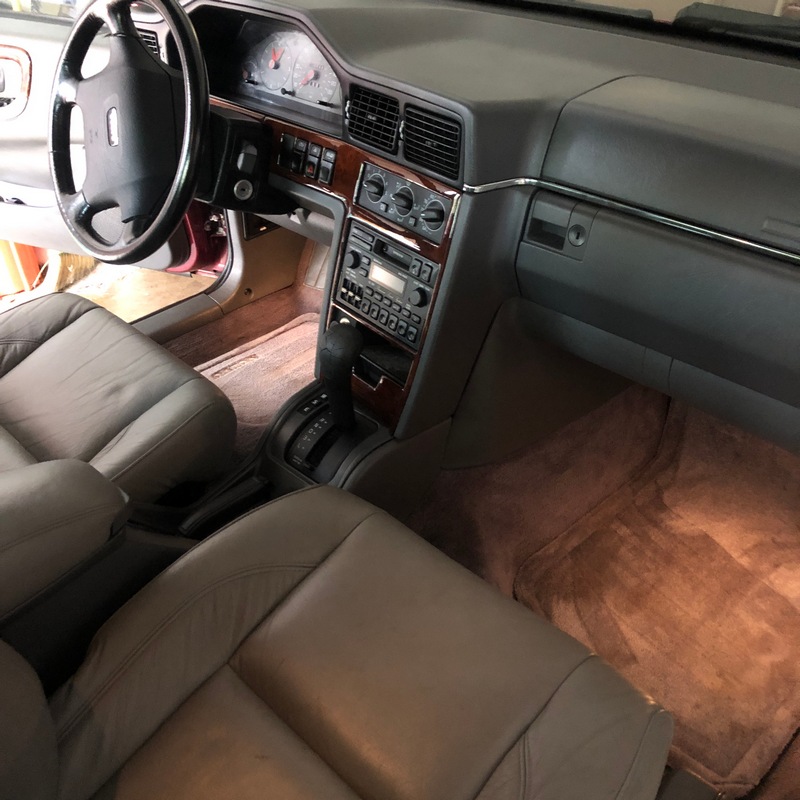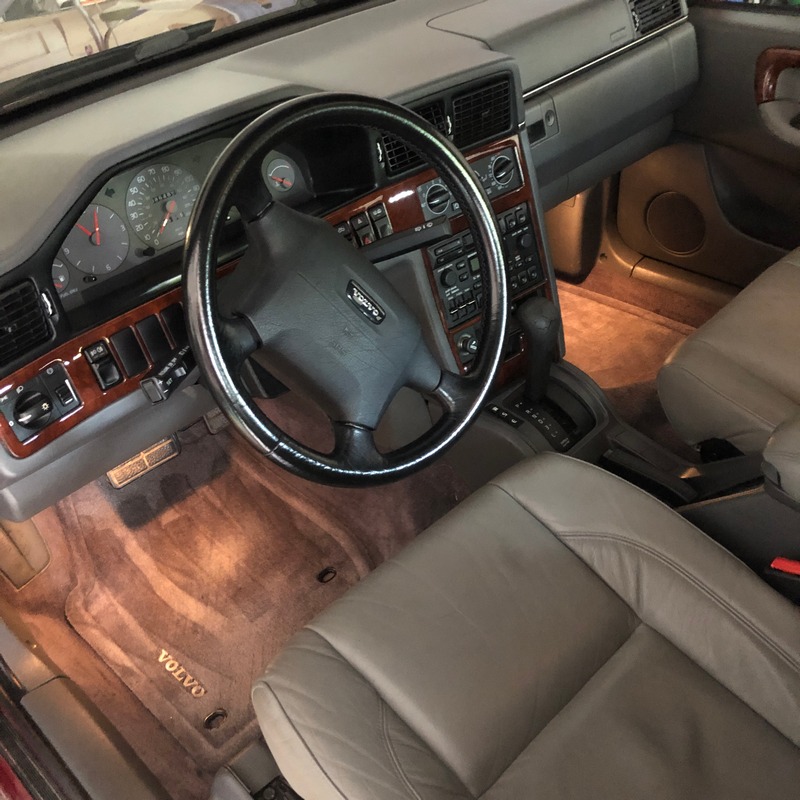 These users thanked the author CSDentonTX for the post:
---
Posts: 9
Joined: Mon Nov 11, 2019 7:41 am
Year and Model: 1998 V70 AWD
Location: Edmonton, Alberta
Has thanked: 1 time
Been thanked: 2 times
I just joined, picked me up a 98 V70 GLT AWD back in July. Its 428 - Coral Red Metallic in color, with 3980 Taupe Leather interior, it had 232,700KM when I bought it, now has just over 237,000KM. I bought it with a bunch of oil leaks, I thought it was just one large leak, but turned out it had 2 large oil leaks, and a bunch of smaller ones being masked. The oil cooler hose had a pin hole in it, rear exhaust cam seal had pushed out of the head were the large leaks, I replaced the cooler hoses, replaced the cam seal. I put a new timing belt kit and water pump on it, the transmission output on the passenger side was leaking, so I had to remove the bevel gear to replace the seals and sleeve in between. The bevel gear was not leaking at all, so I just changed oil and re-installed it, then the bevel gear output seal started leaking, so I changed it in the car. I replaced the front CV on the AWD prop shaft as the boot was missing, replaced the rear shocks with used ones, replaced the rear springs since the right one had 1 broken off coil, I have done a full tune up on it, including replacing the cabin filter, all coolant hoses, pcv system, I changed the heater core too and re-charged the a/c. Drivers side heat was stuck on hot, so I had to change the blend door actuator on that side as well. But I like the style of these vehicles, and this one now rides nice and quiet, no clunks, only some oil leaks still, like my power steering, the steering shaft seal is leaking, I'll look into rebuilding that in the spring time.

I work on Volvo's all day, and now I have one so I can work on it all night. Only difference is that I work on Volvo trucks during the day, which is why I put a "D13 Volvo Power" emblem on the back of my V70. The turn signal stalk in their pre 2019 truck is identical to my V70.
You do not have the required permissions to view the files attached to this post.
These users thanked the author befarrer for the post (total 2):
98 V70 GLT AWD
01 Focus Wagon SOHC 5-speed
93 Mazda B2200 with 13B swap
Works on Volvo Trucks
---