Vehicle info: 98 V70 R with SC 900 HU
There is a lot of information about the failure of this speaker but I couldn't find a pic tutorial for replacing it. This is really a simple process, and I probably took more pics than necessary, but I think it will help. It would have helped me.
I'd rather stick to stock configurations when possible, so I purchased a new speaker from OEM Volvo Parts. The worst part of this was paying for a new speaker, but I think the price was fair and it is plug and play. Text will preceed pic, and here goes:
Work the corner of the cover with a tool of some sort. I would recommend doing this when the temp is not cold as the plastic is old and you do have to force it a bit. Lift up. The width of the cover's edge is about as thick as a nickel.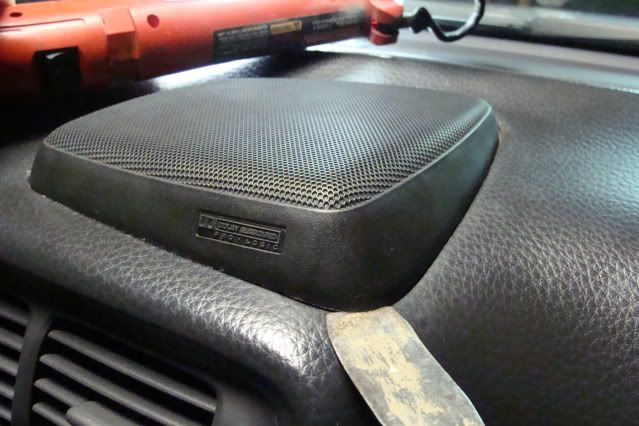 The "posts" that people refer to are directly below the tape. This will help when lifting the cover up and off the speaker. As you can see, they are not located at the corners of the cover.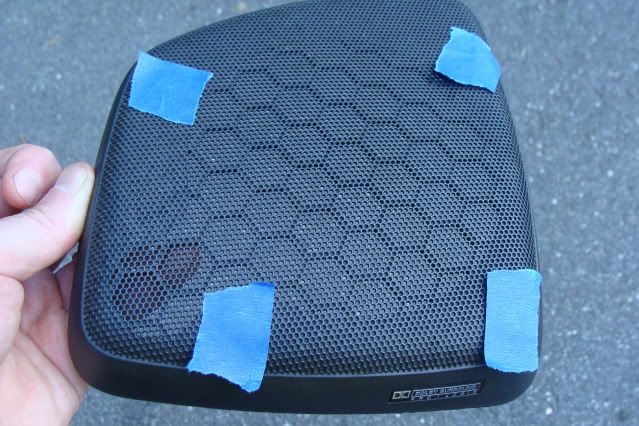 Cover comes off, this is the underside:
Voila, cover off. Speaker's magnet was intact, but no sound coming out.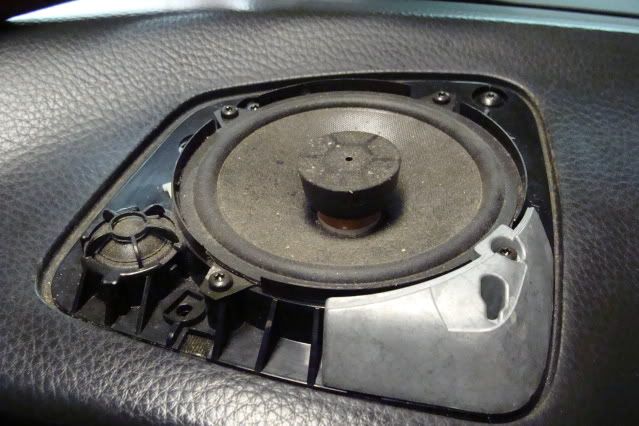 Remove the following screws:
1) Corner bolster (don't bother removing the remaining screws that mount the speaker to the mounting bracket as I did, just remove the one in the aluminum support bolster)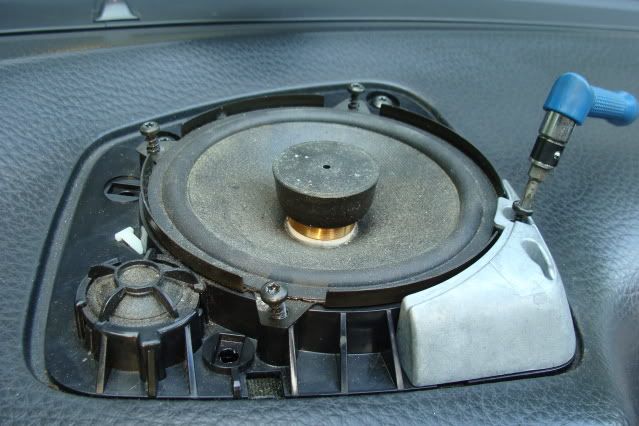 2) Rear plate screws, mounted closest to the windshield, two of them: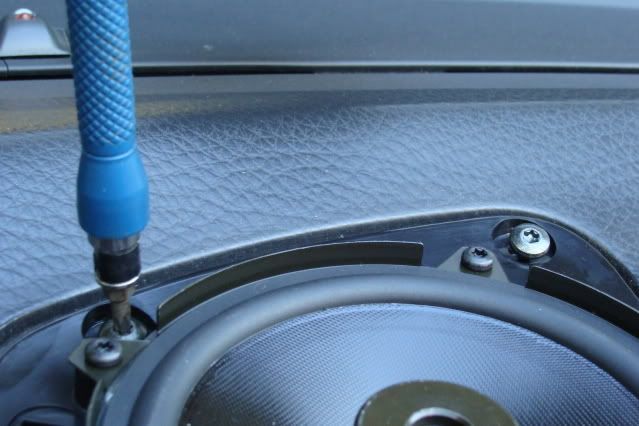 After rear mount plate screws are removed, lift up on rear plate edge and pull easily toward the windshield just a short distance. There are two tabs that anchor the front of the plate that are easily disengeged, and of course there is a wiring connection that you don't want to damage. Pic below is the plastic tabs or clips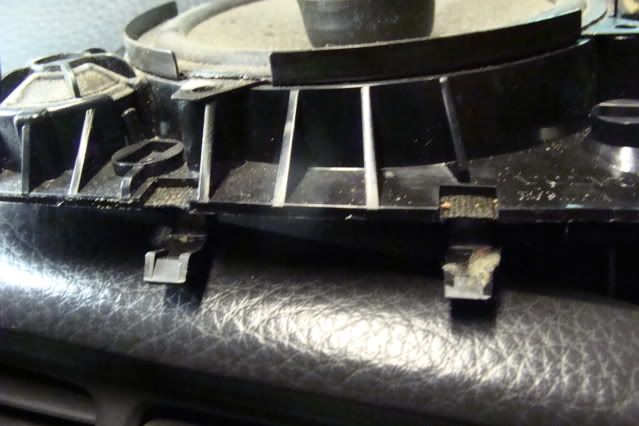 This is the underside of the speaker. Note the connection plug to the left-disconnect and you have removed the speaker:
This is a comparison of the two speakers; the one on the right is the new one, and note its magnet is screwed into the unit. Virtually everything else looked the same.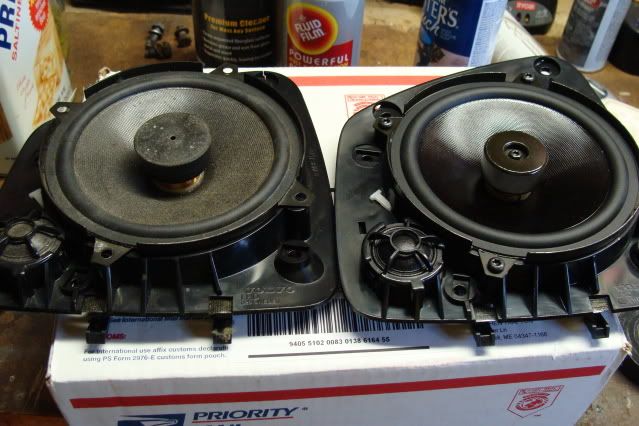 Assemble in reverse order and you're good to go.