The front bevel gear was full so I siphoned out 800ml. Used a 2oz syringe to siphon it out. I then cleaned the syringe and also used it to press in new GL-5 fluid. I chose Valvoline 75W90 synthetic Gear oil which is a GL-5 fluid.
The drain plug crush washers for both front and rear are Volvo PN 11998.
Here's a photo off the drain plug facing the passenger side.
Used a 13mm wrench to reach the drain plug.
The thick gear fluid was dark brown.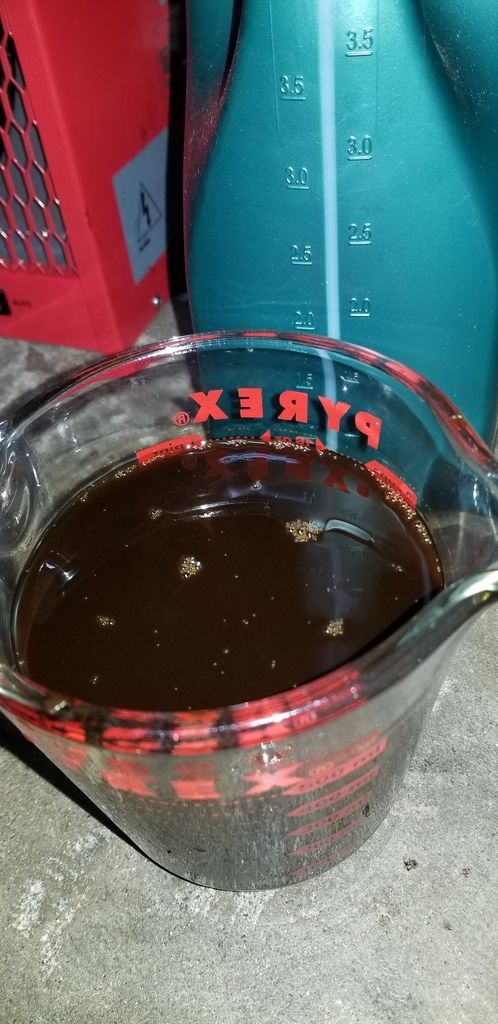 Here's the syringe I used with a 12" long tubing. The tubing needs to be firm to avoid being cut by the gear teeth.