Hi all,
I took three pictures to show you what I noticed.
It looks like there is an oil leakage coming from the throttle body as it is all wet.
What do you think? Could this be someway related the oil pressure issue?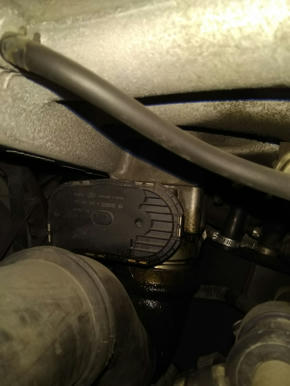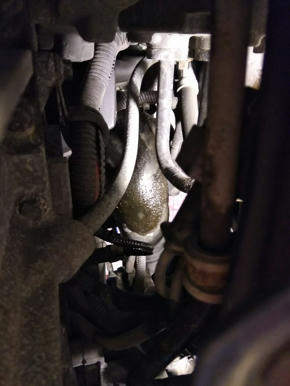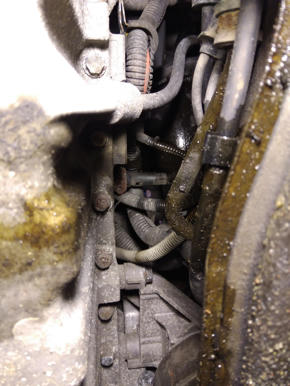 Also, there is no way I can reach that oil pressure sensor connector to disconnect it, I cannot get my arm in, too tight.
As you can see the connector itself is rusty and removing it is unlikely in that position.
I could remove the oil sump and, at that point, I should be able to remove the connector too.
Another question I have, I do I remove the dipstick pipe?
I can see their is a small bolt that can be easily remove, then do I have to pull from the top (I assume it is stuck) or is it better to remove the oil sump with the pipe in it and then remove it once everything is on my workshop bench?
Thank you,
Alex