Did you know?
🤔
Logged in users can get email notification of topic replies
Log in
or
register
(free).
Amazon Link
Buy your stuff using this and it helps MVS!
Posts: 1
Joined: Mon Sep 16, 2019 1:31 pm
Year and Model: 2005 v50
Location: Donegal
Has thanked: 0
Been thanked: 0
Have got a new clutch return spring, &, panel removed, but, can't see where both ends of the spring are to fit ???? Any body got a readable diagram of clutch pedal showing where the return spring is connected ????
---
Posts: 3458
Joined: Mon May 25, 2015 2:30 pm
Year and Model: See Signature below.
Location: Kansas
Has thanked: 3 times
Been thanked: 416 times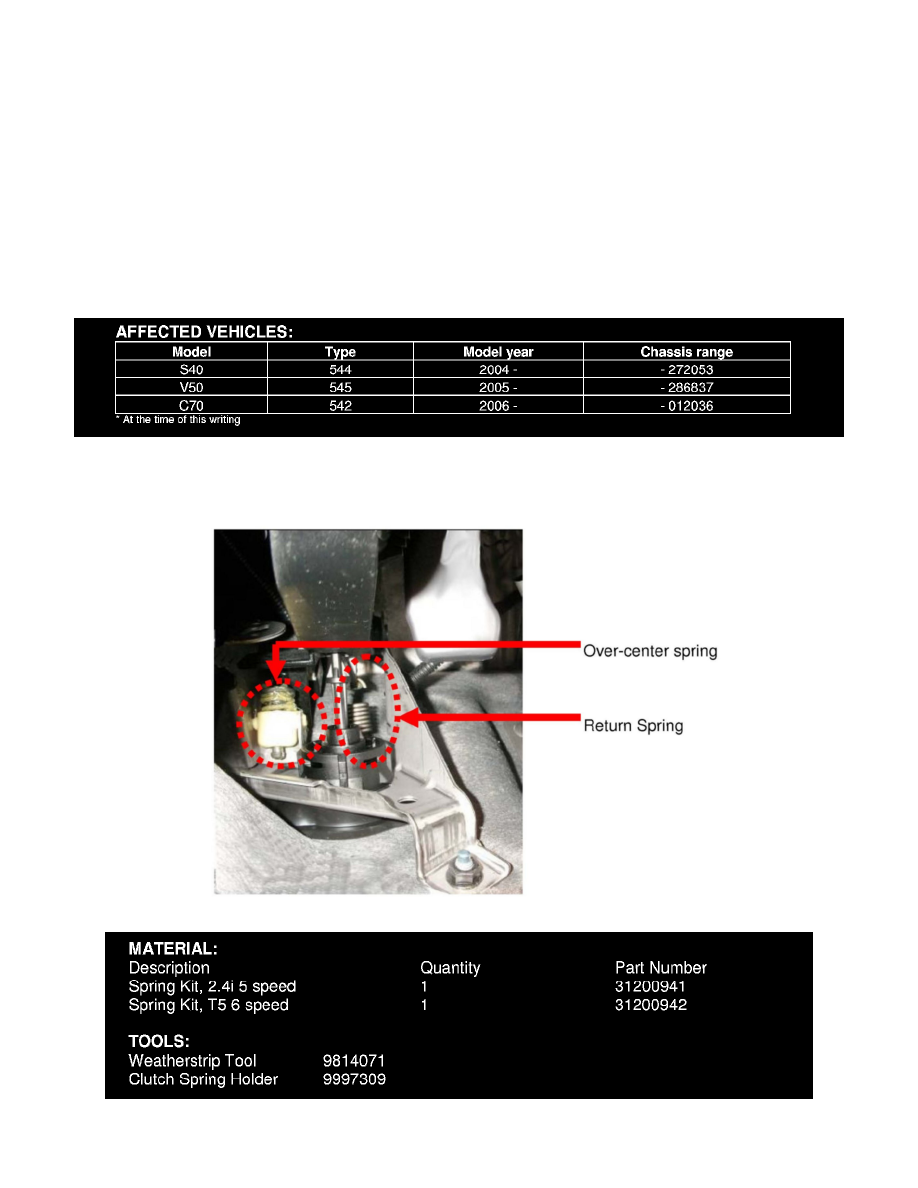 Platform: P80 1998 C70, B5234T3, 16T, AW50-42, Bosch Motronic 4.4, Special Edition package, Plant: Uddevalla Sweden.

Platform: X40 (Nedcar) 2003 S40, B4204T3, 14T twin scroll AW55-50/51SN, Siemens EMS 2000. Plant: Born Netherlands.

Platform P2 2005 XC90 T6 Executive, B6294T, 4T65 AWD, Bosch Motronic 7.0,
Plant Torslanda Sweden.
----------------------------------------------------------------
1997 S90, B6304S, AW30-42, Bosch Motronic 4.4 - Sold
---
Similar Topics

Replies
Views

Last post