850oldschool

wrote:

↑

Sun May 17, 2020 9:52 am

Chuck, that's a very impressive job you did of lining up the pattern! How long since you did it? Is it holding up? Did you figure out some clever way to lift up the fabric to fine tune the positioning?

Good point about using 3M headliner adhesive. Temperatures are really high up near the roof, especially for a dark colored car.
I redid the headliner in my old '96GLT about 4 years ago and I used the 3M headliner adhesive,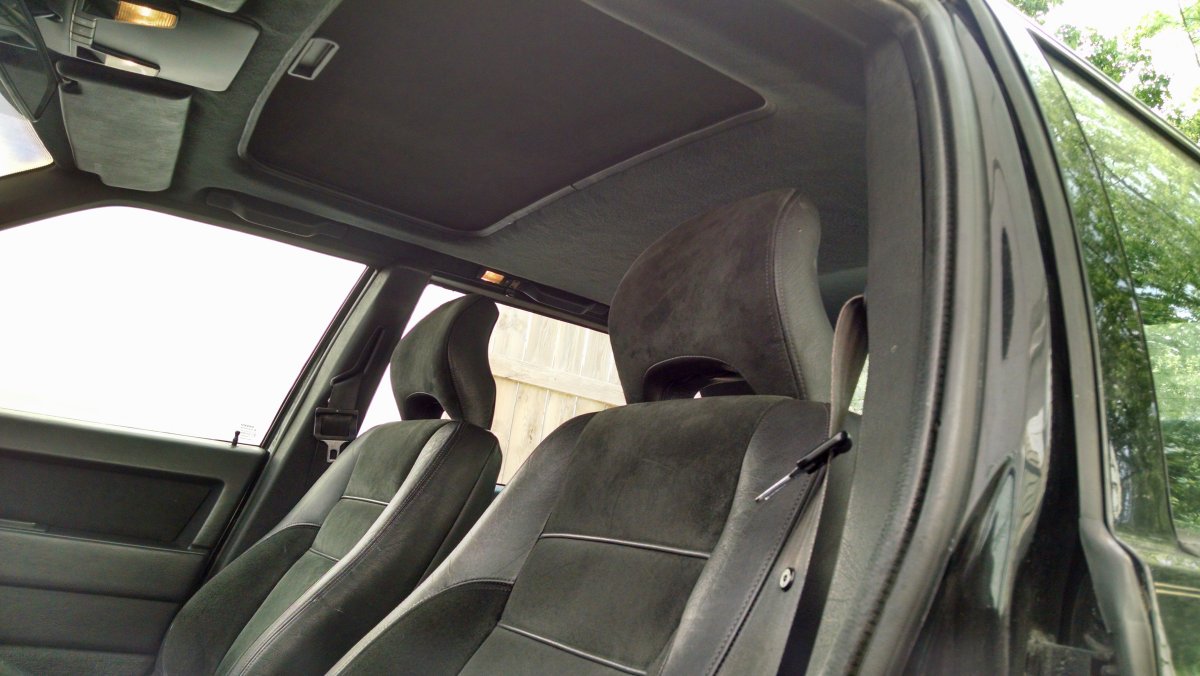 I transferred that headliner to my '97 T5, and even with maneuvering it in and out of 2 sedans, it's still sticking fine.
The new headliner in the wife's car is only about two months old. There really was no "repositioning" once we put the two together. I was hoping for a bit straighter, but we got what we got. It took both of us to install it, as it was just a flannel/fleece type of fabric that wasn't as thick as the typical foam-backed stuff. It folded over onto itself pretty easily, whereas the foam material was kind of stiff and usually goes down smoother if you're doing it solo.
The sunroof shade is also covered in the same material, but it wound up a little off, but not a big deal, since it's pushed back all of the time.