Let's talk Transmission
Do Inline Transmission Filters Help?
I use an inline filter for my transmission and power steering systems. The one I use filters particles as well as uses a magnet to remove metal shavings. Its called a Magnefine Filter ($16) and it works very well.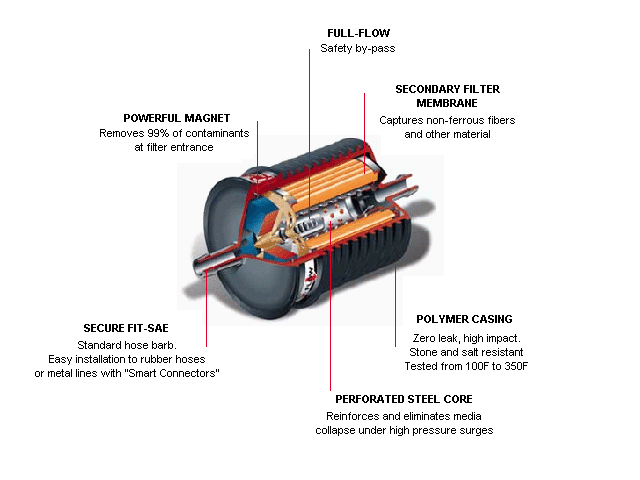 How to make the transmission last in 2001 XC70
Bonus! More on The Volvo XC70

At its introduction, the second generation V70 XC received a major upgrade. It featured better ground clearance of 8.2 in (210 mm) thanks to a raised suspension, different bodywork with unpainted bumpers and fender extensions, and AWD as standard. An interior grab handle for the front passenger was installed only on this model. Early V70 XC featured special rear view mirrors, a feature that was discontinued after 2003.
Engine and gearbox choices were limited. Only the 2.5L low pressure turbo, or the D5 diesel engine with either a 5-speed manual or 5-speed automatic transmission were available. No diesel version was offered for the North American market.
For 2003 the model was renamed the XC70, in keeping with Volvo's newly introduced XC90
Subscribe to the MVS Newsletter
The MVS Volvo Newsletter is a once-a-month email delivered to your email. It's simple to unsubscribe at any time if you change your mind.